What Are The Strongest Curb Ramps Made From?
BRIDJIT ramps are made from tough recycled rubber. We found that this material offers the best mix of strength, weight, and durability. In this blog, we discuss the various materials curb ramps are made out of and explain why BRIDJIT curb ramps offer the best value and durability.
Steel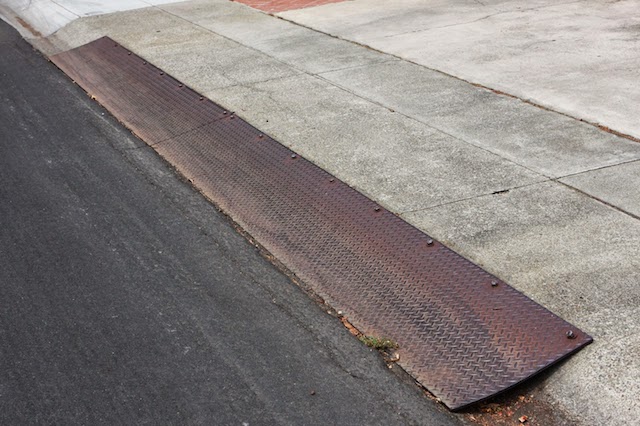 Steel is a tough material. But a good curb ramp must be resilient and withstand years of hard use. Metal flexes, and in time it will crack. Some steel ramps are made of thin-gauge metal, making them easy to steal and even less able to handle regular use.
Metal can crack with use and age
Thick steel ramps are almost impossible to move
Paint or powder coating will wear off, allowing the steel to rust
Lighter steel ramps won't stand up to regular use – and can be stolen
Concrete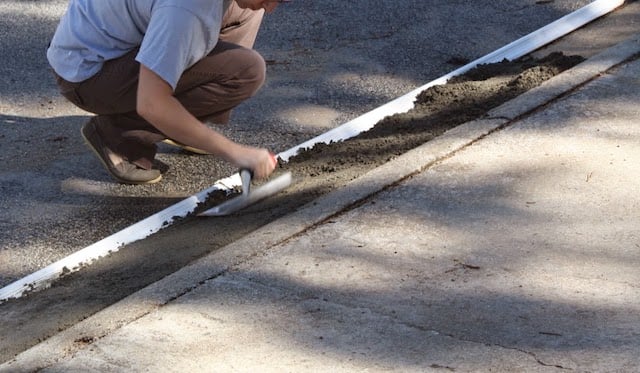 A solid concrete ramp will certainly handle the weight of your car or truck. But the municipalities in most cities won't let you make your own concrete ramps. And the effort and cost can be substantial.
Can be expensive
Permanent – and can damage the sidewalk
May be illegal in certain cities
Wood
Wood is cheap and can be cut into various shapes and sizes. But it isn't strong enough to withstand regular use. And it won't be long before it cracks or comes apart. Especially if it is exposed to the elements.
Will age quickly
Light and easy to cut to the right size – but can look unsightly and is easy to steal
Not strong enough to withstand regular use
Rubber
Rubber curb ramps offer the perfect combination of strength, durability and solidity. BRIDJIT ramps are made from the same tough material as tires, plus a binder. They are heavy enough to withstand years of use and are difficult to steal. This tough construction means they compress imperceptibly under the weight of a car's tires. They can support 20,000 lbs per axle.
Heavy enough to be durable and tough to steal
But still moveable if required (a two-person job)
Made with recycled crumb rubber and a binder – a combination that can withstand years of use
BRIDJIT Rubber Curb Ramps Are The Best Solution
Rolled curb driveways can cause expensive damage to your vehicle. A quality Bridjit rubber curb ramp is the best way to protect your investment.
We offer compact portable curb ramps and 3-Piece expandable curb ramps.
Both designs are made from recycled rubber and are durable and strong. And heavy enough to make them tough to steal.
Our 15 years of experience manufacturing curb ramps has allowed us to perfect our design. Every curb ramp is 100% US-made and comes with an impressive 5-year warranty. Call us at 1-877-522-6611 or contact us online to order your BRIDJIT curb ramp today.