The 'No Jar to Your Car' Rolled Curb Solution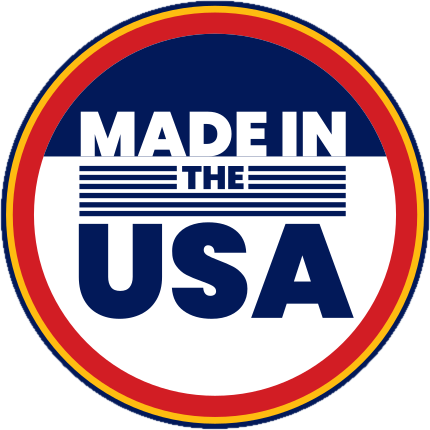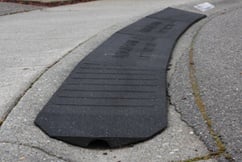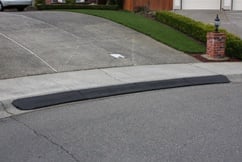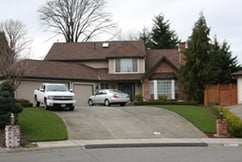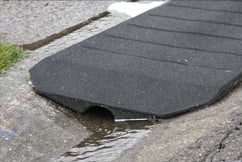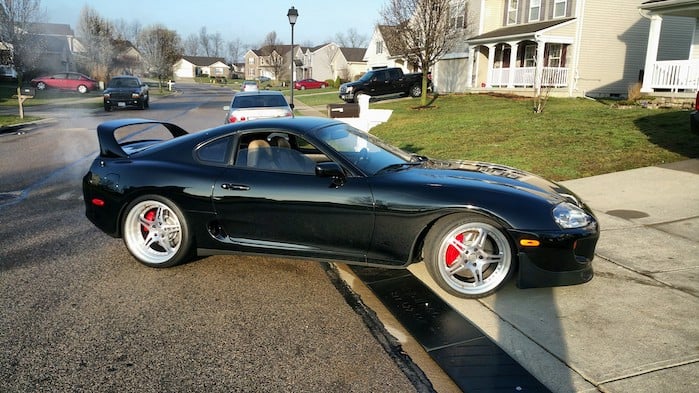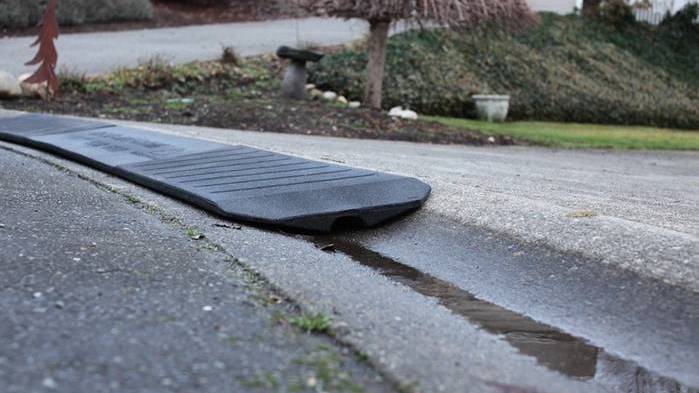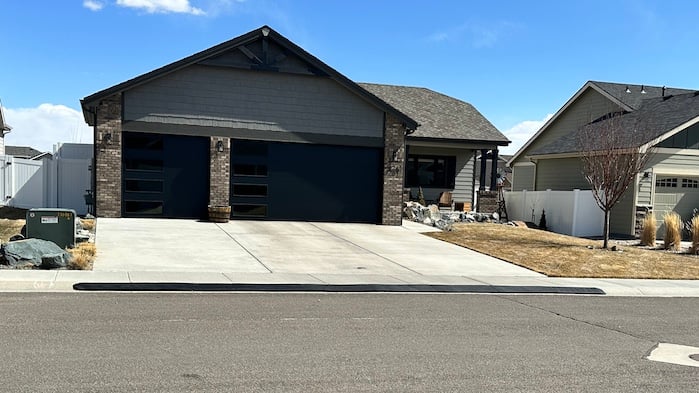 BRIDJIT is an expandable innovative curb ramp system that bridges-the-gap between the street and a rolled curb driveway entry, reducing the impact to your car and occupants by 80%.
BRIDJIT Fits Rolled Curb Driveway Entries
The BRIDJIT Curb Ramp is a 3 piece set designed to fit rolled curb driveways. Because the system is modular - and because additional 4 ft. wide center sections can be added - BRIDJIT ramps can be made to fit straight or curved driveway entries of almost any width.
BRIDJIT Is Easy to Install
Installing your BRIDJIT Ramp Set is an easy, two-person job that takes about 10 minutes. No special tools required!

Rolled curbs can cause damage to steering components and throw vehicles out of alignment. BRIDJIT minimizes this damage, reducing vehicle maintenance costs, decreasing tire wear, and improving gas mileage. BRIDJIT can pay for itself in a year or less.

BRIDJIT Saves Your Car and Your Body
BRIDJIT reduces driver & passenger back pain experienced while bumping over rolled curbs. BRIDJIT protects low profile tires and rims from damage. Vehicles with low ground clearance can now enter your driveway without scrapes and bumps.

BRIDJIT Is Neighborhood Friendly
Ramps have a full length waterway to allow for storm drainage, and sloped ends ease vehicles up and over the ramp when parallel parking. BRIDJIT is easily flipped out of the way for periodic cleaning. BRIDJIT is not impacted by street sweepers.

BRIDJIT is also an excellent solution for golf carts, motorcycles, RVs, boats, and more.

What Some Of Our Customers Are Saying:
Works AMAZING! so sad we waited 12 years to get one!!
Beautiful ! I have a 2021 C8 corvette and the curb into my driveway is very steep, I would have scraped my front spoiler if not for your product. I'm so glad I found it.
Fast shipping, product works awesome. Looks durable and no real odor like the non -us made ones reviews complain about. Bought for my parents and now wife loves it.
We got the package very quickly, and even though it was heavy, it was easy to put together and is saving our cars from bottoming out when we drive into our driveway. Wonderful product, thank you!!!
Love product!! Smooth backing out of driveway now!!!! Coffee doesn't slosh out!! Ordering 4th piece today!!
This ramp is wonderful! I don't feel like I'm getting whiplash when I drive into the driveway anymore. The golf cart and bikes drive so much better with this transition.
*Free shipping only available in the lower 48 states.