10 Production Cars With The Least Amount Of Ground Clearance
Ground clearance is the distance between the lowest hanging point of a vehicle and the ground. It's an important factor to consider while car shopping because ground clearance plays a big role in the vehicle's performance and ability to successfully navigate rough roads and terrain.
With low ground clearance, a car's underside can get damaged by snow, debris on the road, speed breakers, or rolled curbs. Basically, the car's underside is more exposed and prone to damage.
Check the list below of 10 production cars with the least amount of ground clearance to see if your car is either on the list or nearly as low as these cars.
1. 2010 & 2011 Mercedes Benz E-Class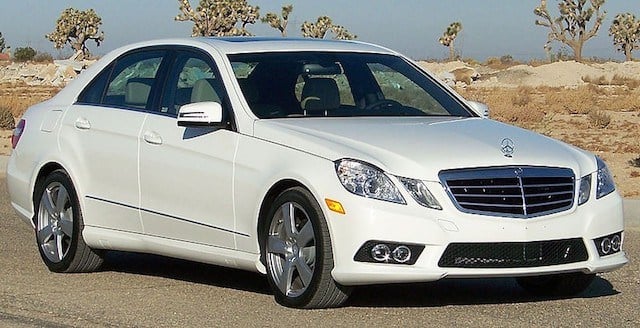 Ground Clearance: 3 inches
This ultra-luxurious sedan comes with what some may consider a design flaw: incredibly low ground clearance. Its center of gravity is low enough to maintain great balance while traveling at high speeds, but it would be wise to keep this car only on smooth and dry roads free of snow and debris.
2. 2005 Porsche Carrera GT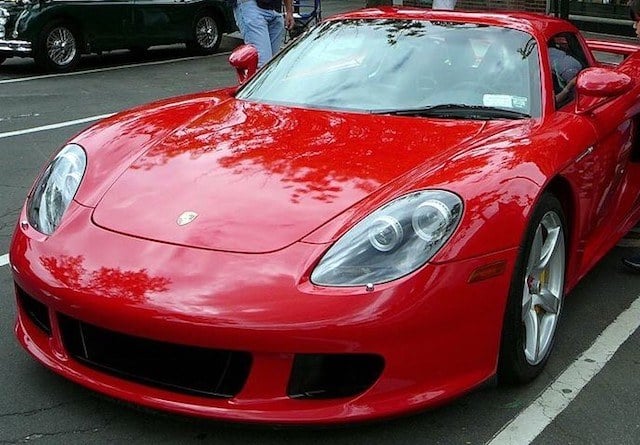 Ground Clearance: 3.4 inches
This gorgeous sports car is fun to ogle, but we still can't help but cringe at the thought of a curb loudly and obnoxiously scraping the nose of this expensive car. Very much like nails on a chalkboard, no? (If you like Porsches, read this article next.)
3. 2016 Mercedes AMG SL
Image source: ultimatecarpage.com
Ground Clearance: 3.6 inches
With a starting price of $96,000 and foreign parts that are expensive to replace and repair, this convertible is better off in a place that's warm all year round and full of smooth roads.
4. 2016 Mercedes Benz SL-Class
Image source: edmunds.com
Ground Clearance: 3.8 inches
You know what they say: beauty comes with a price. In the case of this carefully-engineered Mercedes Benz convertible, the price is low ground clearance.
5. 2016 & 2017 Mercedes AMG CLA
Image source:  topspeed.com
Ground Clearance: 3.9 inches
This car's got to live up to its reputation of being a fast car that can maneuver like a dream, so low ground clearance is a must.
Other Mercedes-Benz and Mercedes AMG cars also with a ground clearance of 3.9 inches:
2015 SLS AMG
2016 & 2017 AMG CLA45
2014, 2015, 2016, & 2017 CLA-Class
2016 & 2017 CLA250
6. 2016 McLaren 675LT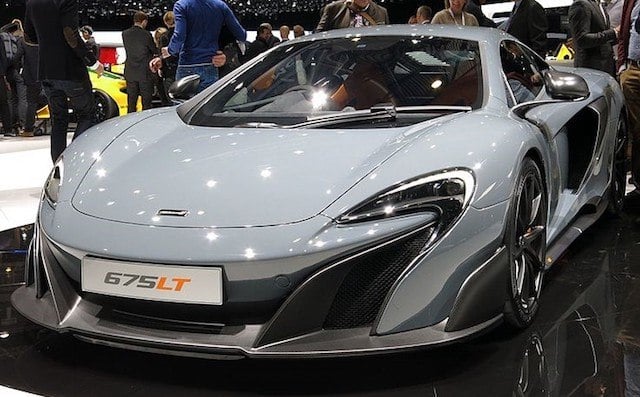 Ground Clearance: 3.9 inches
This is a car that looks like it could take over the world, but realistically, it comes with limitations. Such limitations include mountain roads, a few inches of snow, and rolled curbs.
Other McLarens also with a ground clearance of 3.9 inches:
2015 McLaren 650S
2016 McLaren 570S
7. 2015-17 Chevrolet Corvette
Ground Clearance: 4 inches
Many of us are drawn to this beaut's sleek shape, but some of us can't help but wonder if its underside would survive a trip over a rolled curb. We cringe just thinking about it.
8. 2003 Ferrari Enzo
Ground Clearance: 4 inches
Maybe one of the reasons we don't see this iconic car on the road often is because their owners are particular about keeping the underside intact.
9. 2011 & 2012 Aston Martin Virage
Ground Clearance: 4 inches
This dreamy car looks like the perfect convertible to cruise in along the coast of California… unless a rock rolls into the road.
10. 2016 Mercedes Benz C-Class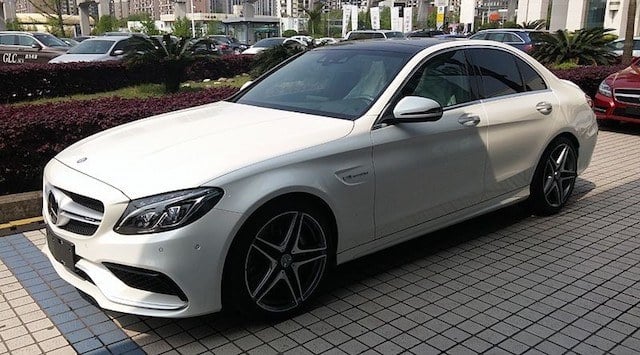 Ground Clearance: 4 inches
Here's one thing you don't ever have to worry about while driving this low clearance car: toppling or rolling over while making sharp turns. However, keep an eye out for debris on the road while turning!
BRIDJIT Is A Low Ground Clearance Solution
Even if your car has a higher ground clearance than the vehicles listed above, it would still be wise to take precautions to avoid damaging your car's underside. Rolled curbs are found everywhere, and many owners of cars with low ground clearance would tell you that rolled curbs are the bane of their existence.
Still, don't forego buying the sports car of your dreams just because of pesky rolled curbs. You can buy a ramp that bridges the gap between the street and the driveway, allowing any low clearance car to roll over smoothly.
BRIDJIT offers the most durable rolled curb solution out there, and it will fit almost any driveway. Learn more about BRIDJIT here and contact us if you have any questions.
Finally, please note that all of these ground clearance figures were pulled from various published data…if there's an incorrect figure, please contact us and we'll fix it.