Sale!
47″ Extra Center Section For BRIDJIT Curb Ramp Set
Extend Your BRIDJIT Curb Ramp Set With An Extra Center Section! Add as many of these 47-inch wide center sections to your existing 3-piece curb ramp set (sold separately) as you like.
Estimated Delivery: Wed, Dec 13th to Fri, Dec 15th
Description
What Is BRIDJIT?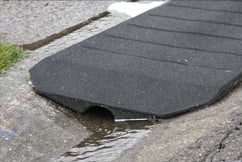 The BRIDJIT Curb Ramp is an expandable 3-piece system that reduces the jarring effect of driving over a residential rolled curb by as much as 80%. Most people who add the BRIDJIT expandable CurbRamp system to their driveway report a big improvement in comfort, not to mention reduced wear and tear on their vehicle.
Because BRIDJIT Curb Ramps are designed to reduce the impact of a rolled curb entry by as much as 80%, they are suitable for use with all types of vehicles: cars, trucks, golf carts, motorcycles, boat trailers, wheeled carts, hand trucks…anything with wheels that has to go over a rolled curb.
BRIDJIT Curb Ramps Prevent Vehicle Wear and Tear

Installing a BRIDJIT Curb Ramp on your driveway doesn't just making entering and exiting your driveway more comfortable – it will also benefit your vehicle:
The repeated impact of driving over a curb can lead to wheel misalignment and premature steering component damage. By reducing the severity of this impact, your vehicle's shocks and struts will last longer, and your vehicle's wheels will stay aligned longer and maintain longer tire life.
Many vehicles – especially vehicles with lower ground clearance – will "scrape" against the concrete and asphalt when driving over rolled curbs. These scrapes can damage the vehicle body and on some vehicles can crack bumpers.
BRIDJIT can save you fuel too. If your vehicle's wheels are out of alignment, you'll see faster than usual tire wear, and a possible decrease in fuel economy. While these changes are small, they add up.
Whether you have a low ground clearance sports car, a conversion van, or even a truck that pulls a trailer, a BRIDJIT Curb Ramp system is a value added investment.
BRIDJIT Is Made In The USA, From Recycled Tires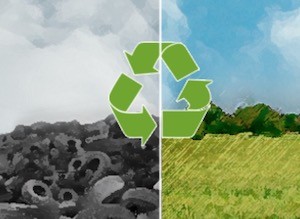 We are proud to say that BRIDJIT Curb Ramps are made in the USA, and we're also proud of the fact that we make them from recycled tires.
By making BRIDJIT ramps in the USA, we support reducing the carbon footprint and the reduction of the 270 million tires ending up in US landfills every year.
Manufacturing in the US with stringent control of the process ensures our production is environmentally friendly
By working with US manufacturers, our product supports American jobs
According to John Curry, the founder of our company and the creator of BRIDJIT Curb Ramps, he wouldn't make this product anywhere else.
Easy to Install, Easy To Own

Installing your BRIDJIT Curb Ramps is easy. While you may need a helper (each section of the ramp weighs about 50lbs), assembly is straightforward and takes less than 30 minutes.*
Each ramp section is boxed separately and shipped to your door.
The ramp sections are bolted to one another – NOT to the curb itself, making them fully removable.
The ramp has an open channel on the underside, allowing water to flow underneath.
The ramp set can be assembled on a curve, which means it works great for houses on cul-de-sacs.
An installed, 3 section system weighs over 150lbs and can be flipped over for semiannual cleaning.
Since 2008, BRIDJIT Curb Ramps have been sold in bulk to many HOAs and municipalities throughout the US. Acceptance of BRIDJIT ramps varies, but overall the costly damage caused by rolled curbs has been recognized as a major problem, with BRIDJIT Curb Ramps being seen as a solution to the problem.  *For more information, please see our installation instructions here.
Our Customers Love Our Product


In the ten years that we've been in business, we've received hundreds of comments from satisfied customers. You can see our testimonials page to read a handful of the comments we've had over the years.
Product Details
BRIDJIT Curb Ramps are made from recycled tires, making them weather resistant and more than tough enough for daily use.
Each ramp set includes a left, center, and right section for installation on both curved and straight driveway entries. The left and right sections are tapered to allow for ease of parallel parking and to decrease the possibility of tripping.
BRIDJIT Curb Ramp sets are expandable, with additional 47" center sections available to expand the width of your ramp set (sold separately).
BRIDJIT Curb Ramps can be assembled with just a hammer and a screwdriver. Once assembled the ramps can be flipped into place. Due to the weight of the ramp sections, it's a good idea to have a helper assist you with installation.
BRIDJIT Curb Ramps have a water channel on the underside of each section that allows water to flow under the ramp, ensuring compliance with local ordinances.
BRIDJIT curb ramps are made in the USA. The company, founded in 2008, is headquartered in St. George UT, with manufacturing in Indiana and California.
Product Specs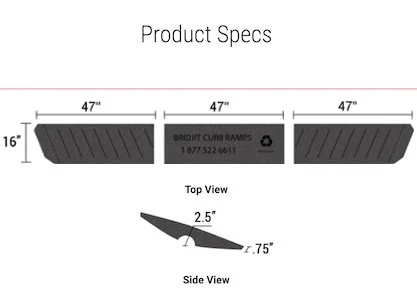 Each ramp section is 47" long, 16" wide, and roughly 2.5" tall. A completely assembled set will be 141" in length (just shy of 12 feet).
Each individual section weighs approximately 50 pounds, for a total weight of 153 pounds when assembled into a standard ramp.
Additional 47" wide center sections can be purchased to expand the total length of the driveway if needed.
Galvanized bolts measure 0.5" x 7.5" and are pre-inserted into the center section to connect the three sections. Additional center sections are assembled in the same fashion.
The 2.5" height at the center tapers to 0.75" at the end of each ramp. This ensures a smooth transition between road and driveway.
A 2.5" wide channel on the underside of each section accommodates storm runoff.
Shipping weight is 153 lbs. Shipping charges are included in the price for customers located in the continental USA. For customers outside the continental USA, please contact us for a shipping quote.
Please note that all returns are subject to a restocking fee. See our FAQ page for more information.
47" Extra Center Section For BRIDJIT Curb Ramp Set
Your review
* Review is required
Email
* Email is required
Add photos or video to your review