Hydraulic Lift Systems Vs. Curb Ramps
Hydraulic lift systems are cool and amazing to watch in action. Similar to the hydraulics used in low riders, they provide additional clearance, so the front of your car doesn't get scraped up. They work extremely well, but in most situations, they are not worth the cost or trouble.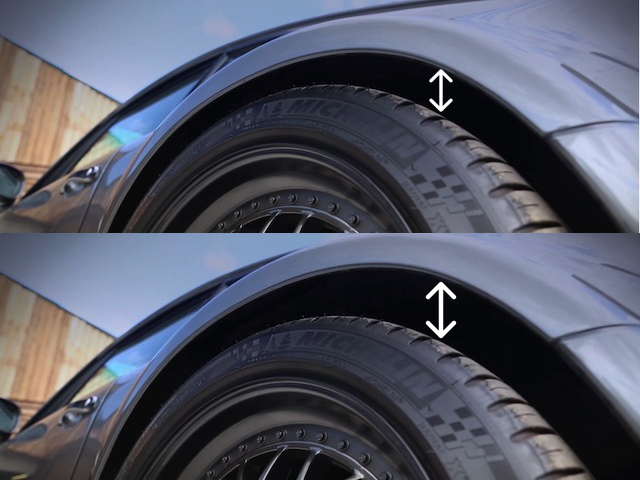 If the only place you have issues is at the foot of your driveway, a BRIDJIT curb ramp is a much better option.
Hydraulic Lift Systems Cost A Lot of Money
Protecting the front end of your car saves you thousands of dollars in repairs and helps maintain your car's value. A hydraulic lift system will accomplish that but can cost more than the paint and bodywork required to fix any damage. The average cost of a hydraulic lift system is about $5,000 which does not include installation.
By comparison, the BRIDJIT 3-Piece Expandable Curb Ramp Set costs $419 and includes free shipping. That means you could buy a dozen of our curb ramp sets for the price of one hydraulic lift kit. Additionally, our curb ramps are easy to install, taking about 10 minutes and requiring no tools.  
Hydraulic Lift Systems Require Maintenance
In addition to the cost of parts and installation, hydraulic lift systems require maintenance, even if they come with a limited lifetime warranty. On most systems, the lift kit attaches to the front struts or coil overs which means they have to be reinstalled and adjusted any time you replace those components.
BRIDJIT ramps don't require any maintenance other than occasional cleaning. It's easy to flip them out of the way to wash them off or clean the curb, and they will not be damaged by street sweepers.
Hydraulic Lift Systems Only Support One Car
The average homeowner has more than one car and is likely to own additional vehicles like a motorcycle, RV, trailer, or golf cart. Many of these vehicles have the same issues with ground clearance and can sustain damage going over your driveway curb. Or if you have friends and family over they could sustain damage to the front of their vehicles. Buying a hydraulic lift system for one car is not practical when you have multiple vehicles that could be damaged entering or exiting your driveway.
BRIDJIT Curb Ramps Are The Answer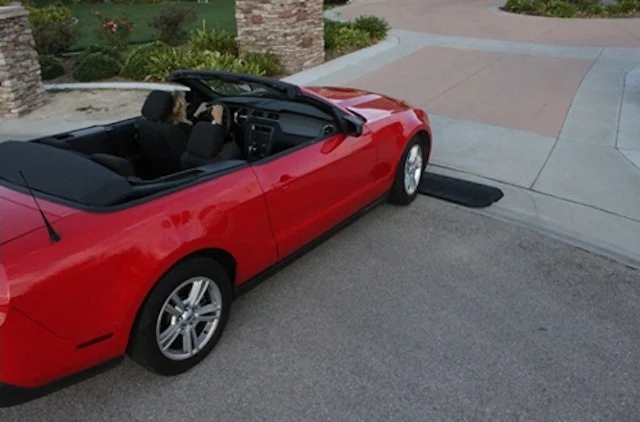 For all of the above reasons, BRIDJIT curb ramps are the most pragmatic and cost-effective way to protect your vehicles. BRIDJIT is an innovative expandable curb ramp system that bridges the gap between the street and a rolled curb driveway entry. All BRIDJIT ramps are made in the USA from recycled rubber and come with a five-year warranty. You can buy online and receive free shipping on orders over $419.
Got questions? Call us at 1-877-522-6611 or contact us online.