5 Electric Cars With Low Ground Clearance
When "low ground clearance" comes to mind, people usually think of muscle cars like Corvettes or fast and expensive cars like Lamborghinis (and these, too). However, did you know that most electric cars have low ground clearance, too? Engineers of electric or hybrid vehicles design them with low ground clearance to enhance their aerodynamics, and thus their efficiency. Let's talk about some of them.
1. Chevrolet Volt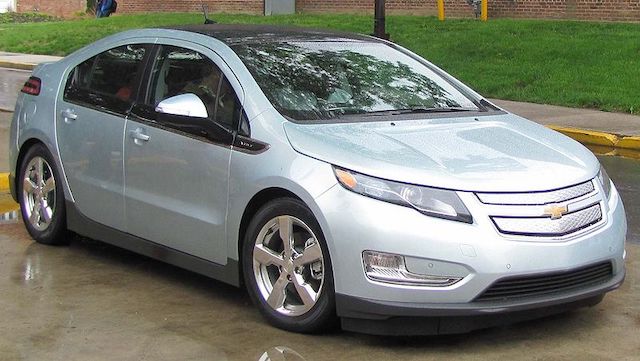 2011 Chevrolet Volt. Photo credit: IFCAR
Created in 2011, the Chevrolet Volt is a four-door compact sedan. As one of the first electric cars to hit the market, the Volt is a pioneer in the changing landscape of electric cars. The battery pack runs along the middle of the chassis, which is one of the reasons why the sedan's ground clearance is low. When the Volt came out in 2011, its ground clearance was only 3.5″. It has since gone up to about 4.7″.
2. Mini Countryman PHEV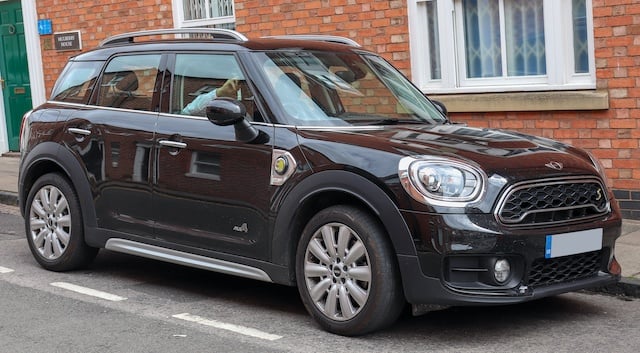 2017 Mini Countryman PHEV. Photo credit: Vauxford
Mini Coopers and other Mini models are famous for their low ground clearance, and the plug-in hybrid version – the Mini Countryman PHEV – is no exception. The subcompact crossover SUV boasts a ground clearance of a whopping 6.5″. It's pretty low for a crossover, isn't it?
3. Tesla Model S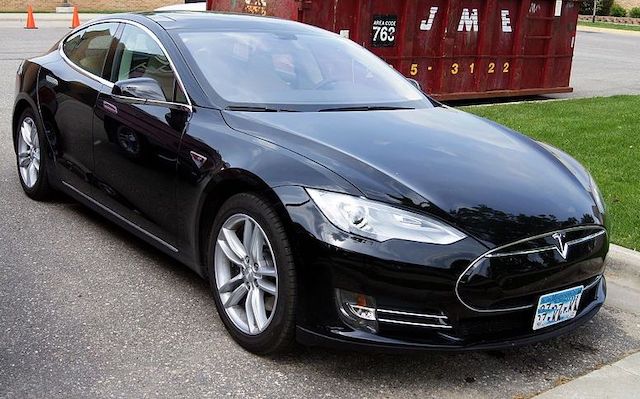 2013 Tesla Model S. Photo credit: Greg Gjerdingen via Creative Commons.
This luxurious all-electric five-door liftback sedan produces over 500 horsepower, and one charge lasts up to 373 miles. The Model S is a work of art, but it comes with a drawback: low ground clearance. Its ground clearance is about 5.5″ (give or take — depending on which year model you have).
Tesla did take the low ground clearance into consideration, though. The Model S is built with an adjustable air suspension that allows you to slightly lift your vehicle as you drive over bumps or something else that could scrape your car's underside. However, sometimes the air suspension system doesn't lift your Tesla high enough to combat rolled curbs or other obstacles.
4. Toyota Prius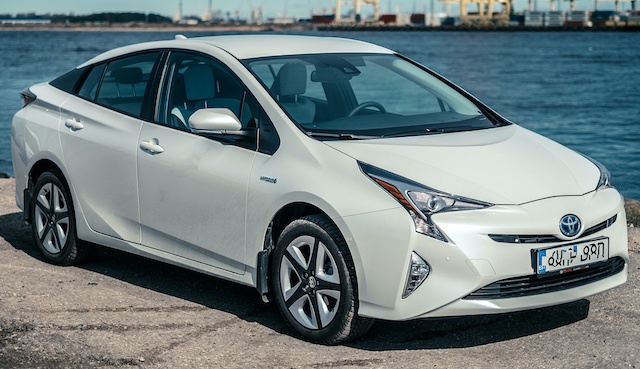 2016 Toyota Prius. Photo credit: Kārlis Dambrāns via Creative Commons.
The Toyota Prius is one of America's most well-known electric cars. It's affordable, reliable, and agile. Most (if not all) Prius owners are pleased with their cars. However, there's one thing that's plaguing Prius owners: low ground clearance. Depending on the Prius year model, the ground clearance of a Prius ranges between 5″ and 5.5″. As agile as the Prius is, going over bumps is not its strongest suit.
5. Nissan Leaf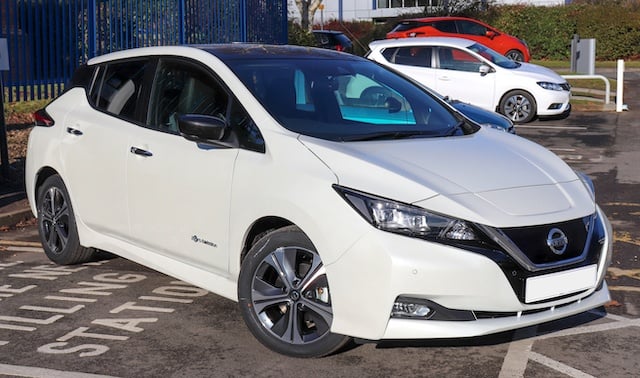 2018 Nissan Leaf. Photo credit: Vauxford
The Nissan Leaf is a compact four-door sedan that offers up to 226 miles on a single charge. This car can take you pretty much anywhere, except perhaps over a rolled curb without getting scraped up. The ground clearance on this car is under 6″.
BRIDJIT Driveway Ramps Are Necessary For Cars With Low Ground Clearance
If you own a low slung electric car and you have a rolled curb at the end of your driveway you're probably no stranger to scraped up bumpers and/or undercarriages. It's also not uncommon to experience suspension issues from repeated trips over rolled curbs.
That's why we came up with a great solution that helps you avoid the damage caused by driving low ground clearance vehicles over rolled curbs: BRIDJIT Curb Ramps! They're curb ramps made of recycled rubber and designed to serve as a bridge between the driveway and the street. With a BRIDJIT curb ramp at the end of your driveway, you'll never have to worry about your electric car getting scraped up again!